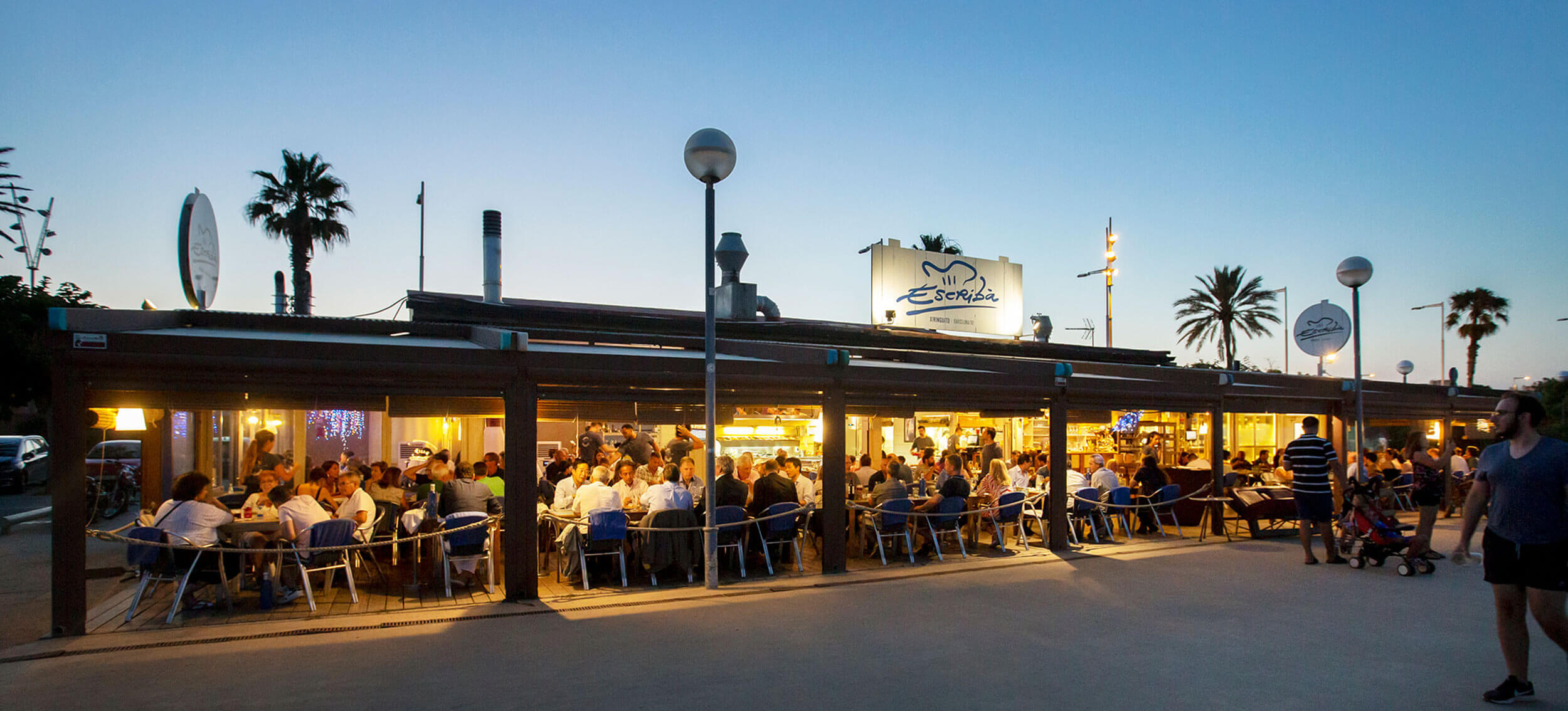 THE BEST PLACE FOR PAELLA IN BARCELONA
The year of its founding, 1992, marks the character of this restaurant that overlooks the Mediterranean, just like Barcelona.
The owner, Joan Escribà, continues the tradition of the Escribà and Tholoniat families, who are renowned in the pastry cooking world of Barcelona and Paris. Joan's enthusiasm and his innovative vision of service and cuisine have converted the Xiringuito into a culinary landmark for style on the city's beachfront.
Here you will find the perfect place to enjoy a large number of seafood dishes in a modern and intimate atmosphere where rice is the star ingredient. Come and try our selection of tapas and entrées, or savor a plate of seafood while we prepare your paella.
The desserts add a sweet finale to the meal, before taking a pleasant walk along the beach, or just to enjoy the sea view from the table and prolong the pleasure by trying some of our delicious cocktails.
WHAT WOULD YOU LIKE TO EAT TODAY?
Rice dishes are our specialty. You'll find them in many versions, all inspired by the local cuisine, which enhances the flavors of the sea, the mountains and the vegetable garden. But if you would like to try something new, you have many other equally tasty options to choose from.
The menu also features the flavors and aromas of each changing season. This autumn and winter, we have added new seasonal dishes, which you will find in the menu, where vegetarian and gluten-free dishes are also identified.
THE ANSWER IS YES, WHAT'S YOUR QUESTION? (No reservations)